BOLD | ARTISTIC | SOPHISTICATED
Lake of the Ozarks Premier Wedding & Boudoir Photographers
Your Story Deserves To Be Told
You are unique and individual! When it comes to visually documenting the precious memories of your life, do not settle for average! And you deserve to have your beauty captured with a modern, elegant, and artistic flair.  
As visual storytelling artists, we want to ensure your legacy is passed down to the next generation. This is why our signature albums are handcrafted by master album makers in the USA who use museum-quality material sourced from all over the world. 
We make available exceptional museum-quality artwork, exclusively for you, because you deserve nothing less!
We help you bring your vision to life.
Four 2 North Photography are visual storytelling artists based at Lake of the Ozarks, Missouri. And, we will travel for destination weddings throughout the world to capture your unique beauty. We seek to provide extraordinary service to you so that you feel as though you were treated like royalty.
 Whether that be a wedding, engagement, senior, family portrait, or beauty boudoir photography, we are here to serve you exclusively, with bold, artistic, and sophisticated artwork for your home. 
Four 2 North offers the only true full-service photography studio at Lake of the Ozarks.
You get boutique service from beginning to end, from wedding consultations to planning portrait sessions to the wedding itself with all its sessions.
All clients receive an image preview design session either in-studio or remotely via specialized software In this session, you can order art products from archival, heirloom albums to museum-quality fine art prints.
You can also receive in-studio professional prints with archival ink and 100% cotton fine art paper. Print sizes from 11″x16″ to 20″x60″+
Contact us today to learn how we can help you have an amazing photography experience.
I highly recommend Four 2 North Photography! I had the pleasure of working with them at a recent styled shoot at Red Oak Valley. Their images were breathtaking! They went above and beyond to create the best experience for the brides and everyone participating.
I have had several photo shoots don't over the years with my family, kids and business. Four 2 North is by far not only a fun couple to work with but they also are the most talented duo around!! I highly recommend them for any occasion!
Love Four2North! They're very creative, professional, and fun. They shot our engagement and wedding photos and did a fantastic job.
Gary and Tracy are absolutely the best! I HIGHLY recommend them for all photographs!
Tracy and Gary did a wonderful job on our engagement photos. They are approachable and really took the time to understand what is important us. We are having them shoot are wedding in December at Big Cedar. We are thankful we found photographers that will give us photos we can cherish for our lifetime.
This was the most amazing experience. Gary and Tracy literally became a part of our family, if only for a few hours. Their work is just beautiful and their ability to capture the heart of the moment is beyond words. They went so far beyond the call of duty, from juggling their busy schedules to meet our last minute requests, to kind words and sweet hugs when needed. Two amazing people who captured a chance of a lifetime for my family! Thank you! Thank you! Thank you!
~ Wendy ~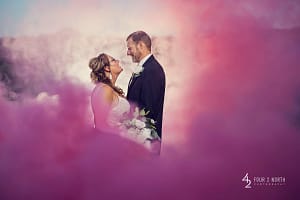 Epic… Awesome…, just a couple words to describe Aaron & Crystal's wedding at Seven Springs Winery on Saturday, July 23rd, 2022! We were thrilled that
Read More »